Launched March 2021 in celebration of International Women's Day!
This is a five-year programme from Year 9 through to Year 13, focusing on Black female students of African and or African-Caribbean heritage.
We will identify talented students and provide them with out-of-classroom experiences that augment their skillsets, develop their self-confidence, prepare them to pursue a university education (including degree apprenticeship). The programme will expand the boundaries of their dreams while increasing their knowledge of and pride in themselves and their heritage.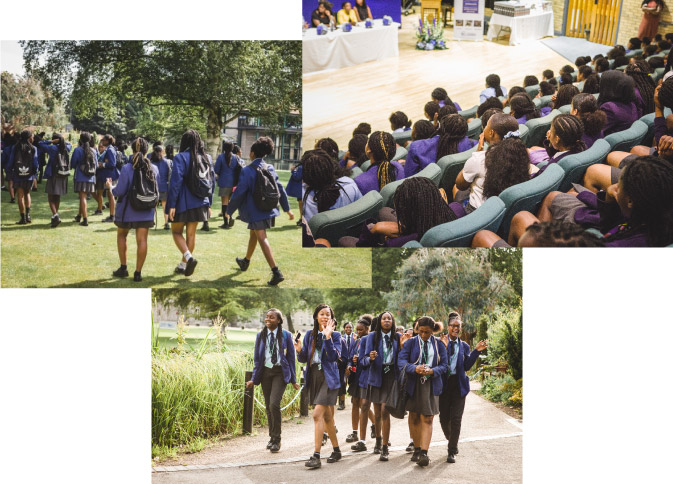 Students will benefit from mentorship, expert and individualised attention offering personal development opportunities to ensure academic and higher education achievement including:
Academic support
Education and career guidance
Provision of relevant work experience
Personalised coaching
Mentorship – opportunity and access to engage with amazing black professional women as mentors from our Role Model network
Access to our existing Accelerator Programme
Nurturing a sense of identity and pride in their own history
Fostering a sense of Sisterhood
Current Year 9 female student
Between the ages of 14 to 16
Student of African and or African-Caribbean heritage
Live in London
On free school meals
Interested in pursuing a university education (including degree apprenticeship)
Student interested in devoting time outside of school to their own educational and personal development
Please email [email protected] with the full name, mobile number, and email address of recommended or interested student(s) for this programme.
Application Deadline: Friday, 15th January 2021